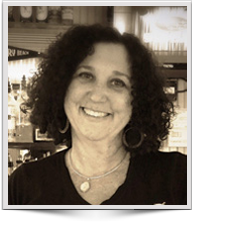 Linda M. Somma
Founder / Director
A professional with 25+ years of experience in the promotion & management of artistic and cultural projects in the entertainment industry, Linda was born and educated in the USA, has a BA in International PR, with a concentration in languages (Italian & Spanish, et un petit peu de français!).
Throughout her career, she has collaborated on a wide range of projects, beginning her professional career doing communication & marketing in an artistic field.
In 1992 she decided to make a change, cross an ocean & move to Italy, and found herself in design/fashion central Milano! Immediately, she began collaborating with several professional design studios. She also dabbled a bit in teaching a "Professional Organization" course at several design schools in Milano + Roma.
In 1999, approaching the new millennium, time for a move again: next destination, her beloved Roma! There, a brief stint in the corporate world & in 2002 she began collaborating in the entertainment industry with her first gig as a talent agent! Ironic – the consultancy – followed in 2003, where the desire and need for a "consultancy" arose. In addition Linda does professional translations, with her specialty being screenplays (Italian – English) as well as interpreting.
In 2008, she returned to the US, and in 2010 she opened up Ironic Music Booking Agency, a new branch of Ironic!
Her native language is English and she speaks fluent Italian, very good Spanish and conversational French. She has dual citizenship as well (USA + Italy/EU). info@ironic.it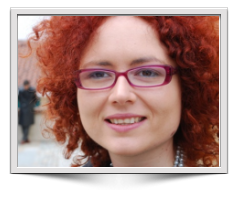 Chiara Giorgetti Prato
Marketing Coordinator – Italy
Chiara was born in Turin, Italy, has a degree in Film History & Criticism and has spent several years abroad (Scotland, Germany, Spain) to now find herself in Rome.
Chiara collaborates with Ironic regarding all things Italian, from production to your personalized Italian vacation. She speaks English, Spanish, French, German… and of course – Italian!
She is responsible for the organization of Animation Art Meetings sponsored by ASIFA (The International Animation Film Society). After collaborating with numerous festivals, she was assistant to the organization of the Cultural Olympics during the 2006 Winter Olympics. She is a cultural mediator for the Animation Department of the Experimental Center of Cinematography. She also works as a production secretary and events organizer, is the coordinator of international conferences for Cartoons on the Bay (a TV Animation Festival sponsored by RAI), collaborates with the San Giò Video Festival in Verona and does translations from English into Italian and vice versa. chiara@ironic.it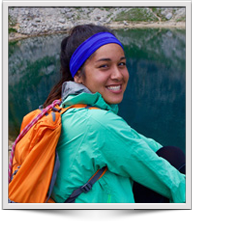 Kaitlynn "Kates" Eyvazzadeh
Social Media Intern
Kaitlynn was born in Houston, Texas and shortly after, moved to Indonesia then Saudi Arabia. She is currently pursuing a double major at Berklee College of Music, with degrees in Music Business and Songwriting. She also studied abroad in Spain last fall and had the opportunity to work with and promote a few bands, helped book venues and was in charge of marketing the events.
Kaitlynn is doing a summer internship with Ironic and will be responsible for assisting with all social media, with a focus on Twitter and Facebook. Any questions or cool social media ideas, feel free to email her directly: kates@ironic.it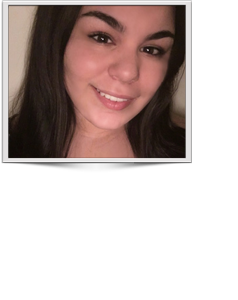 Angelina Ford
Intern
Angelina Ford was born and raised in Massachusetts before moving to Florida for college. She is currently going into her sophomore year at the University of Tampa pursuing a double major in music and business management. Music has been a part of Angelina's life since she was a child; her main instrument is voice, but she also plays the piano and saxophone. In high school she began writing her own music along with being a part of the musical theater program at her school. She continued this until college, where she originally began studying music education. However, she decided that was not the path she wanted to take in her career so she switched to a double major in music and business. She continues to write her own music while pursuing a career in the music industry through her studies at college and at her internship at Ironic. She can be reached at: angelina@ironic.it.
INTERNSHIPS AVAILABLE
Ironic is always seeking interns to fill various roles within the agency. If you are interested in a virtual telecommuting internship (yes, that's right, no need to come into the office!), and are seeking a part-time, unpaid, hands-on internship where you can learn a lot about the music booking industry – send a resume, cover letter & 1-2 professional or collegiate references to: info@ironic.it.